Tending Habitat and Other Poems
By Emily Cohen
Volume 23, number 2, A People's Green New Deal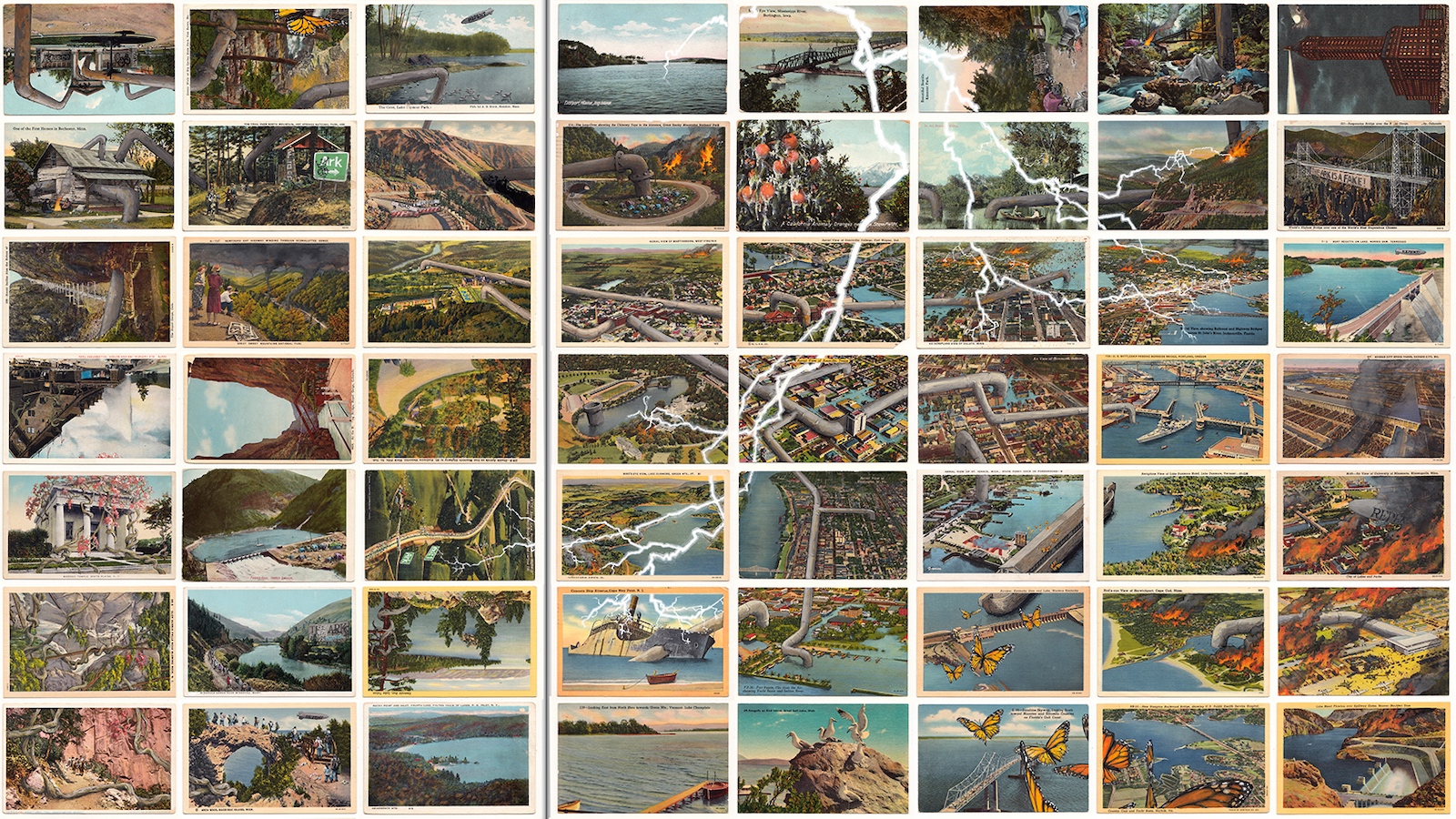 Organ Pipe • Conservation Corps
A Unionized Joshua Tree NPS Yields High Worker Morale
Breakdown • Tending Habitat • Mom • Nephews
What you know,
you can't un-know.
Used to be I could lay down and die
thinking of Organ Pipe
Maps of border patrol tracks,
Destruction of cultural sites
is a war crime (genocide).
I asked the I'itoi onions in my care
Who am I to dream?
Illegal roads disappearing
under vertical mulch
Hia C-ed O'odham and Tohono O'odham
moving freely across their land
The saguaro fruit harvest
that tastes
like a crown of strawberries
[Notes: 1 2 3 4 5 6 7 8 9 10 11]
Conservation Corps
The GND called for them & they came:
5-person, 10-person crews
Southwest Ancestral Lands
Eastern Sierra Women's
California C1s with their backcountry trail dawgs
ACE & program alumni, too
all of 'em NNFE or AFGE
well-paid
union proud
brushing, pruning, clearing
agitating the soils
greeting grasses for the basket weavers
a thousand more years of cultural burns
A Unionized Joshua Tree NPS Yields High Worker Morale
Restore your rights, wildcats.
Stop attending to the altar of tourism.
Visitation'll roll on for a bit
unacceptable, unsafe, unnerving as the last two shutdowns were.
Your neighbors, we'll put our bodies on the line for you
& the electric shuttle system.
Shut the park down, high-season.
No more low-wage customer service weekend burnout.
No more working outside in the baking heat breathing that nasty hazardous air.
No more getting less relative funding than Zion & Yosemite.
Shut the park down, high-season.
No more non-Ls managing for non-L wages.
No more working beyond job descriptions & having a detail not count.
No more term, perm, seasonal, contract, countdown to unemployment clock.
Shut the park down, high-season.
No more housing shortages.
No more airbnbs & vacation rentals pricing you out.
Shut the park down, high-season.
Let the cars, the sprinter vans, the RVs back up
& the visitors consider the wilderness myth.
__________
Breakdown
If not the last snow ever,
then April bulbs blooming in December.
A flood that goes over the doorstep,
or the Nexus pipeline rupturing in the wetlands. 
"How do you deal with the grief?" 
You know I have to believe the juncos and cedar waxwings and the rose-breasted grosbeak will come back. The herons will fly around.
Spring peeper
Potato bug
Daddy long-legs
Millimeter inch worm
Little red spot clover mite
[Notes: 20]
Tending Habitat
A Green New Deal Job
Mass extinction being the problem
You got to reimagine what a job is for
The landscape needed to be tended
Poets are low-carbon
& you knew what to do
You applied under the federal jobs guarantee
for the position of habitat tender
Outcomes measured over seasons, lifetimes
You already owned your tools
The government gave you a stipend
plenty so you could train
apprentices in the tending arts 
[Note: 21]
Mom
She used to catch butterflies in her net when she was little,
loved salamanders. I've never seen a salamander but that's how species go.
Nephews
These days I go from Joshua Tree, California, to Plain Township, Ohio, on the high-speed train. Morongo Basin Electric Van Cooperative picks me up. You meet me at the Market Ave Church Corner light-rail station — 2,300 miles in one easy day.
Grandpa's waiting on the front porch. He shouts hello. You take off running. I wrap my arms far as I can round the big maple by the driveway. I knew you before you were born; this tree knew me. Your mom said you wanted to spend the weekend helping with grandma's garden. Splitting bulbs gone spindly, replanting them.
[Note: 22]
References