July 28, 2021
Shoulders to Stand On: The Life of Dr. Jack Geiger
By Trude Bennett
---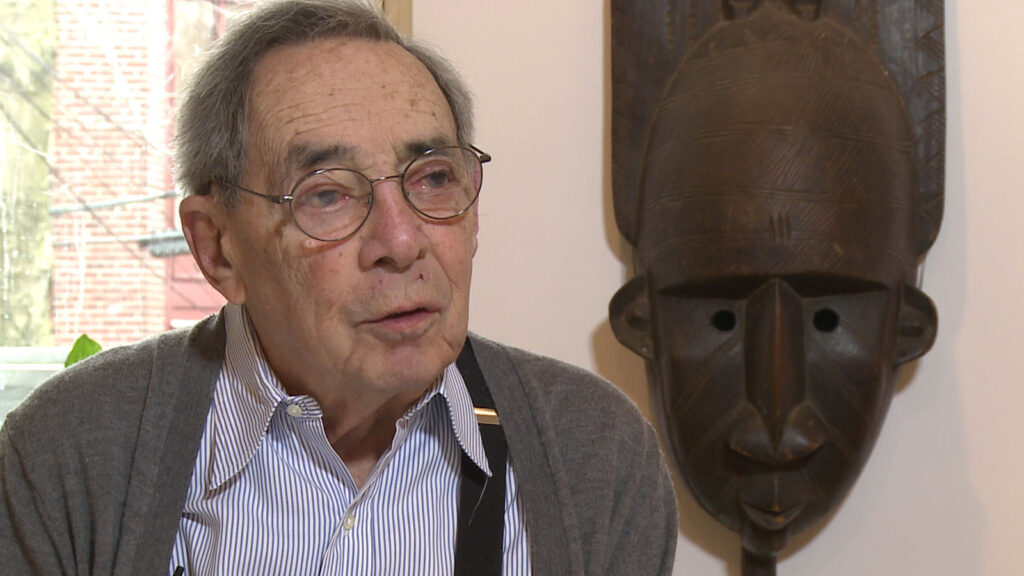 Even before the turmoil and tragedy of the COVID-19 pandemic, many United States health workers were experiencing disillusionment and burnout in a chaotic, irrational system inappropriately built on a corporate model. While the US health industry reaps over $100 billion in annual profits, 43 million working-age adults in the US are either uninsured or underinsured for healthcare.1 An estimated 18,314 adults ages 25–64 die every year due to lack of insurance, and runaway medical costs cause at least one-fourth of all bankruptcies.2 Climate catastrophes, gun violence, food insecurity, mass incarceration, racist and gender-based attacks, and now a lethal pandemic make manifest the longstanding imperative to guarantee universal, equitable, cradle-to-grave healthcare.
The idealism that propels many young people into health careers is often stifled by the time they finish the training that maximally extracts their labor in a landscape of racialized capitalism. But anyone who retains the impulse to confront this deadly system should remember: you do not have to start from scratch. Those new to the "health left" will find a rich roadmap of health activism stretching from the 1930s that is both inspiring and instructive.3 Activists have long argued that the profit-motivated US health system, bolstered by a victim-blaming ideology of personal responsibility, was destined to drive US health indicators well below those of rival economies. In the 1930s, the Association of Medical Students (later the Association of Interns and Medical Students) challenged the racist orthodoxy of medical training, fought for a national health program, and marched against fascism, antisemitism, and lynching. The Physicians Forum was organized in the 1940s; many doctors had formative wartime experiences, and they set to work after war's end reforming medical practice and building a constituency for health reform. Health workers in the 1950s pushed for reorganization of public health agencies, and provided support for the militant Mine Workers Union. The social rebellions of the 1960s spawned the American Medical Student Association, which today celebrates seventy years of activism to "make the world a better place through medicine."4 In a culminating remark in 1966, the Reverend Martin Luther King Jr. declared that, "Of all the forms of inequality, injustice in health is the most shocking and inhuman."5
While the specific problems facing today's providers, patients, and communities differ from those of earlier decades, engaging with previous generations of organizers and advocates helps contextualize today's struggles, offers exemplary and cautionary lessons, and provides virtual comradeship and support. When confronted with neoliberal failure, right-wing violence, and racist policies, it can be reassuring to know that our predecessors struggled similarly and found multiple paths toward health justice.
One such path was forged by Dr. Herman J. Geiger (known as Jack), US public health hero and global human rights and antiwar campaigner, who died at the age of ninety-five on December 28, 2020 in Brooklyn. A champion of community-based primary care (CBPC) who was influenced by early experiences in South Africa, he was a pioneer of US social medicine and addressed multifactorial, upstream determinants of health. His understanding of racialized capitalism and imperialism illuminated the relationships between nuclear weapons, war legacies, health, and medicine. He was deeply confident in the potential for change led by historically marginalized people determined to build self-sustaining communities. As a mentor, scholar, and canny organizer, his impact over many decades was enormous. Though considered a liberal reformer by some of his younger leftist colleagues in the 1970s, it is now hard to imagine a more radical life.
Academics always came easily to young Jack, but conventional middle-class life on the Upper West Side of New York never did. The only child of European Jewish immigrants of the professional class, he left home after graduating from high school at age fourteen to live in Harlem under the tutelage of actor Canada Lee. Working as a New York Times copy boy and absorbing the brilliance of Black cultural and political leaders in Lee's circle, he became firmly rooted in an anti-racist view of the world and its possibilities.
In 1941 he enrolled at the University of Wisconsin in Madison, where he started a campus chapter of the Congress of Racial Equality (CORE) and worked nights as a police reporter for the town paper. The Second World War was raging by the time he turned eighteen, and he enlisted in the racially integrated Merchant Marine. Discharged in 1947, he completed his pre-med requirements at The University of Chicago but then could not find a medical school to take him. He was barred from medical schools due to his activist reputation, so he continued to pursue journalism and his political self-education. At the age of twenty-nine he gained entry to medical school in Cleveland, at what is now Case Western Reserve School of Medicine. In his final year he traveled to Pholela, an impoverished area of South Africa, to join physicians Sydney and Emily Kark and local community members in setting up a community health center embedded in a broad range of environmental services. Inspired to seek a global health career that would incorporate development work, he returned to the US to train in internal medicine and epidemiology.
In 1964–65, when Geiger went South to provide medical support for civil rights workers and marchers, he had a second epiphany. Rural Mississippi looked a lot like rural South Africa, and he wanted to employ similar strategies of community-based primary care in the US to attack diseases of poverty at their roots. With funding from the federal Office of Economic Opportunity (OEO) and support from Tufts University (he held academic posts there and also at City University of New York Medical School), he helped open community health centers at Columbia Point in Boston and Mound Bayou in the Mississippi Delta. Geiger worked with Dr. Count Gibson from Tufts and John Hatch, a remarkable community organizer who gained trust for the project in rural Black communities in Mississippi.6 Mound Bayou residents established their clinic in tandem with projects to provide clean water and household sanitation, local farm-grown food, and a complex of educational and social services. A number of them became health professionals themselves, and later staffed the clinic and its programs.
The federal government complained when the clinic pharmacy prescribed and subsidized the cost of food purchased from local Black-owned groceries, but backed off when Geiger explained, "the last time I looked in my medical textbooks, they said the specific therapy for malnutrition was food." The Mound Bayou clinic is represented in an exhibit at the Smithsonian National Museum of African American History and Culture in Washington, DC. Among a multitude of other US-based and global activities throughout the rest of his life, Dr. Geiger co-founded two Nobel Prize-winning organizations in opposition to the use of nuclear weapons (Physicians for Human Rights) and landmines (Physicians for Social Responsibility).7 He was a staunch internationalist and anti-imperialist. No doubt he would have seen our crisis-ridden present as a window of opportunity to fight for vaccine and health equity in the US and the world.8
Sometimes criticized by comrades for working within the system, Geiger was unapologetic about leveraging the policies of the federal government's War on Poverty to build a national network of independent, community-led clinics requiring local community governance. He always insisted on the highest professional standards and ethics, but he ultimately viewed health services as a wedge that would expose fundamental structural issues and lead to broader social transformation.9
The Associated Press issued a story on January 23, 2021, headlined "Insurers add food to coverage menu as a way to improve health."10 Geiger would not have been fooled by this short-term experiment by insurance companies to use food in order to reduce costs of emergency room visits and hospital stays. Such programs are not comprehensive, community-based, or addressed to the roots of social inequalities that damage health and shorten lives. He would surely have been happy and proud, however, to know that more than 1,400 Community Health Centers serving 30 million people in almost 13,000 rural and urban locations proved to be accessible sites for administering COVID-19 vaccines. Government data show that the majority (54 percent) of those who received their first dose of vaccine at a community health center were people of color.11
—
Trude Bennett is a longtime health and social justice activist who lives in Durham, North Carolina. She is Associate Professor Emerita at Gillings School of Global Public Health, University of North Carolina at Chapel Hill and Adjunct Associate Professor at Griffith University, Queensland, Australia. She was around the original Science for the People in Boston, and is now delighted to be part of the revived SftP. She would like to offer thanks to Dr. Susan Reverby for helpful editorial advice.
---
References