Science for the People seeks proposals for articles, art, and other content for the upcoming issue, "Don't be Evil" (Volume 24, Number 2, summer 2021).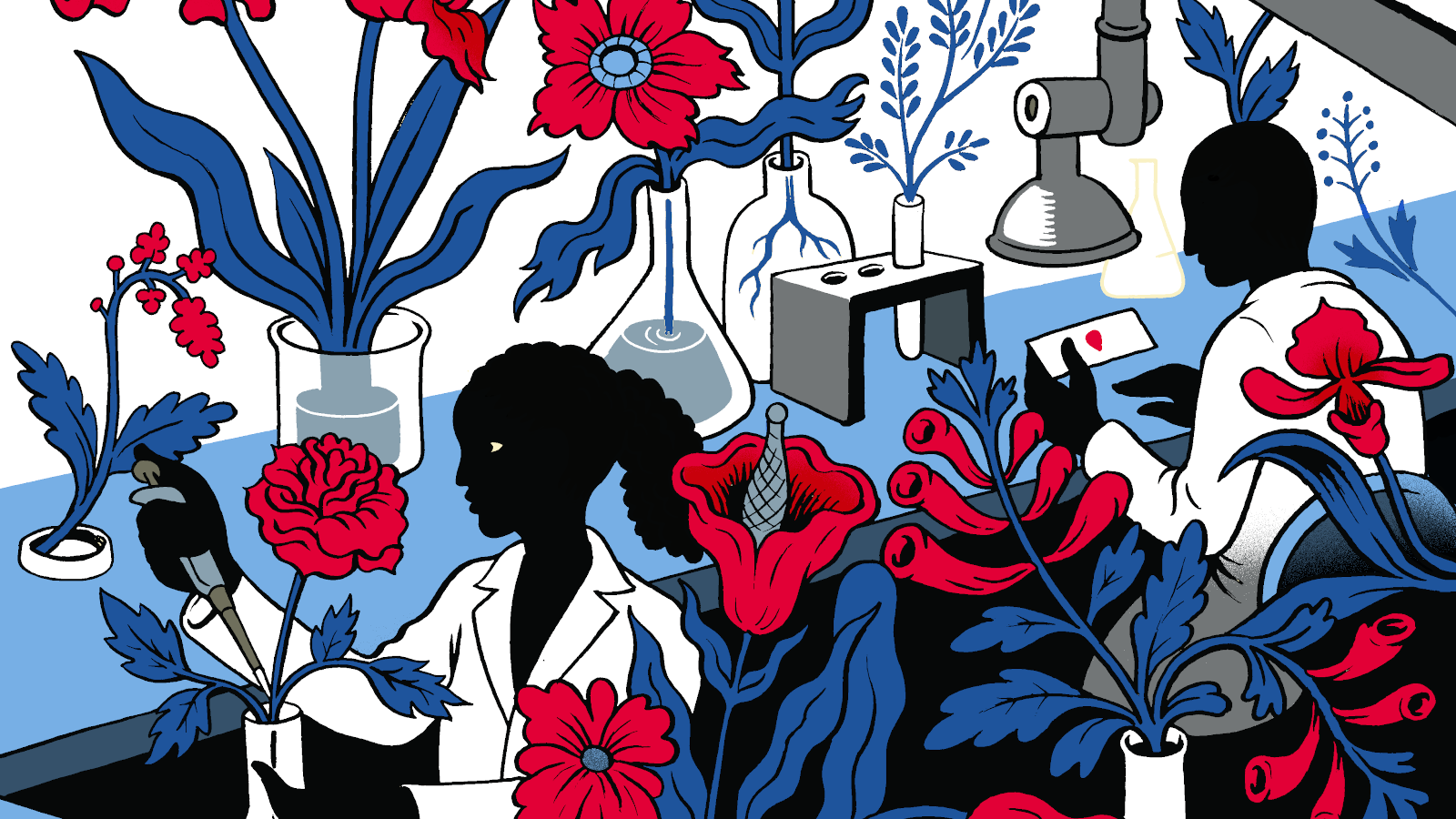 This issue will analyze the sociopolitical implications of recent technological advances from a radical leftist viewpoint. With it, Science for the People hopes to contribute to the outpouring of ideas, organizing, support, and criticism that revolve around the increasing role of technology in our lives, to help shape global anti-capitalist struggles, as well as to foster debates within the technology industry on how workers can organize towards seizing technology for the people.
As data-intensive technologies and automation increase corporate profits and consolidate their power, we also see the emergence of digital surveillance systems which intensify the profiling of people under the guise of security. Amazon, Microsoft, Facebook and Google seamlessly integrate with the national security establishment and the international imperialist agencies in the U.S., while Hikvision and Tencent do this with China's surveillance apparatus. Tech workers can either rationalize their complicity with the system or organize against it.
This issue will encompass a broad range of topics, from questioning the premise that technology is neutral, to posing practical questions of how we can build a technology for liberation, and how technology is being used in movements around the world, from the Arab Spring to the Estadillo Social. We will also discuss the experience of tech workers and how to organize in the tech industry. Many tech organizations and activists are already doing great work on these fronts and we hope this issue will serve both as a platform for debate and as a way of fostering international dialogues and collaborations within and outside of the scientific community.
Submission Guidelines:
Submit proposals here (English) or here (Spanish).
Deadline for submissions: April 2nd
Please note that we ask prospective authors to provide a short outline/framework with details about how they will frame their story and the reporting they have already done and will do for this article.
We accept proposals for features, opinions, book and media reviews, artwork and more. You can read more about the kinds of articles we publish and our rates here.
Please keep frameworks under 600 words and image uploads to 20 Mb total.
Science for the People articles are geared toward non-specialists, and are written in a journalistic format and from a radical perspective. We will consider submissions from scientists across the STEM fields, scholars working in science and technology studies, as well as non-scientists and non-specialists. We especially encourage submissions from activists and those organizing in the sciences, and those working in the humanities and arts at their intersection of science and technology. We particularly welcome women, people of color, non-binary individuals, and others traditionally underrepresented in these fields to send submissions to Science for the People.
Propuestas para el número de SftP sobre tecnologías
Science for the People busca propuestas de artículos, ilustraciones y otros contenidos para nuesetro próximo número, "Don't be Evil" (Volumen 24, Número 2, verano de 2021).
Este número analizará las implicaciones sociopolíticas de los recientes avances tecnológicos desde un punto de vista radical e izquierdista. Con este número, Science for the People espera contribuir a la oleada de ideas, actividades, apoyo y críticas que giran en torno al creciente rol de la tecnología en nuestras vidas. Nuestro fin es ayudar a dar forma a las luchas anti-capitalistas globales y fomentar debate dentro de la industria tecnológica sobre cómo podemos organizarnos para crear una tecnología liberadora, para el pueblo.
A medida que las tecnologías de uso intensivo de datos y la automatización aumentan los beneficios de las empresas y consolidan su poder, también aparecen sistemas de vigilancia digital que contribuyen al fichaje racial bajo el pretexto de la seguridad. Amazon, Microsoft, Facebook y Google se han integrado al establecimiento de seguridad nacional y las agencias imperialistas internacionales en los Estados Unidos, mientras que Hikvision y Tencent han hecho lo mismo con el aparato de vigilancia de China. Les trabajadores del sector tecnológico pueden aliarse con el sistema u organizarse contra él.
Este número abarcará una amplia gama de temas, como el cuestionar la premisa de la neutralidad de la tecnología, el planteamiento de propuestas prácticas sobre cómo podemos construir una tecnología para la liberación y la investigación de cómo se está utilizando la tecnología en manifestaciones populares a través del mundo, desde la Primavera Árabe hasta el Estadillo Social. También discutiremos las experiencias de les trabajadores del sector tecnológico y cómo podemos organizarnos en la industria tecnológica. Varias organizaciones y activistas ya están haciendo un gran trabajo en estos frentes y esperamos que este número sirva tanto como plataforma de debate como para fomentar diálogos y colaboraciones internacionales dentro y fuera de la comunidad científica.
Normas de presentación:
Envíe sus propuestas en español aquí o en inglés aquí.
Fecha límite de presentación: 2 de abril.
Por favor, tenga en cuenta que con la propuesta pedimos un breve esquema con detalles sobre cómo va a enmarcar su historia y la investigación que ya ha hecho y hará para su artículo.
Aceptamos propuestas de reportajes, opiniones, reseñas de libros y medios de comunicación, obras de arte y mucho más. Puede consultar nuestras tarifas en magazine.scienceforthepeople.org/submissions.
Se ruega que las propuestas no superen las 600 palabras y las imágenes los 20 Mb.
Los artículos de Science for the People están orientados al público general y están escritos en un formato periodístico y desde una perspectiva radical. Consideramos propuestas de científicxs de todos los campos STEM, de académicxs que trabajen en estudios de ciencia y tecnología, así como de no científicxs y no especialistas. Solicitamos especialmente propuestas de activistas y organizadores en las ciencias, así como de quienes trabajan en las humanidades y las artes en su intersección con la ciencia. Invitamos especialmente a mujeres, autorxs no blancxs, no binarixs y aquellas personas tradicionalmente infrarrepresentadas en estos campos a que envíen propuestas a Science for the People.