We put out Call for Proposals for print or special issues frequently. Sign up to our newsletter for updates. Please also visit our special issue pages as some may be accepting articles on a rolling basis.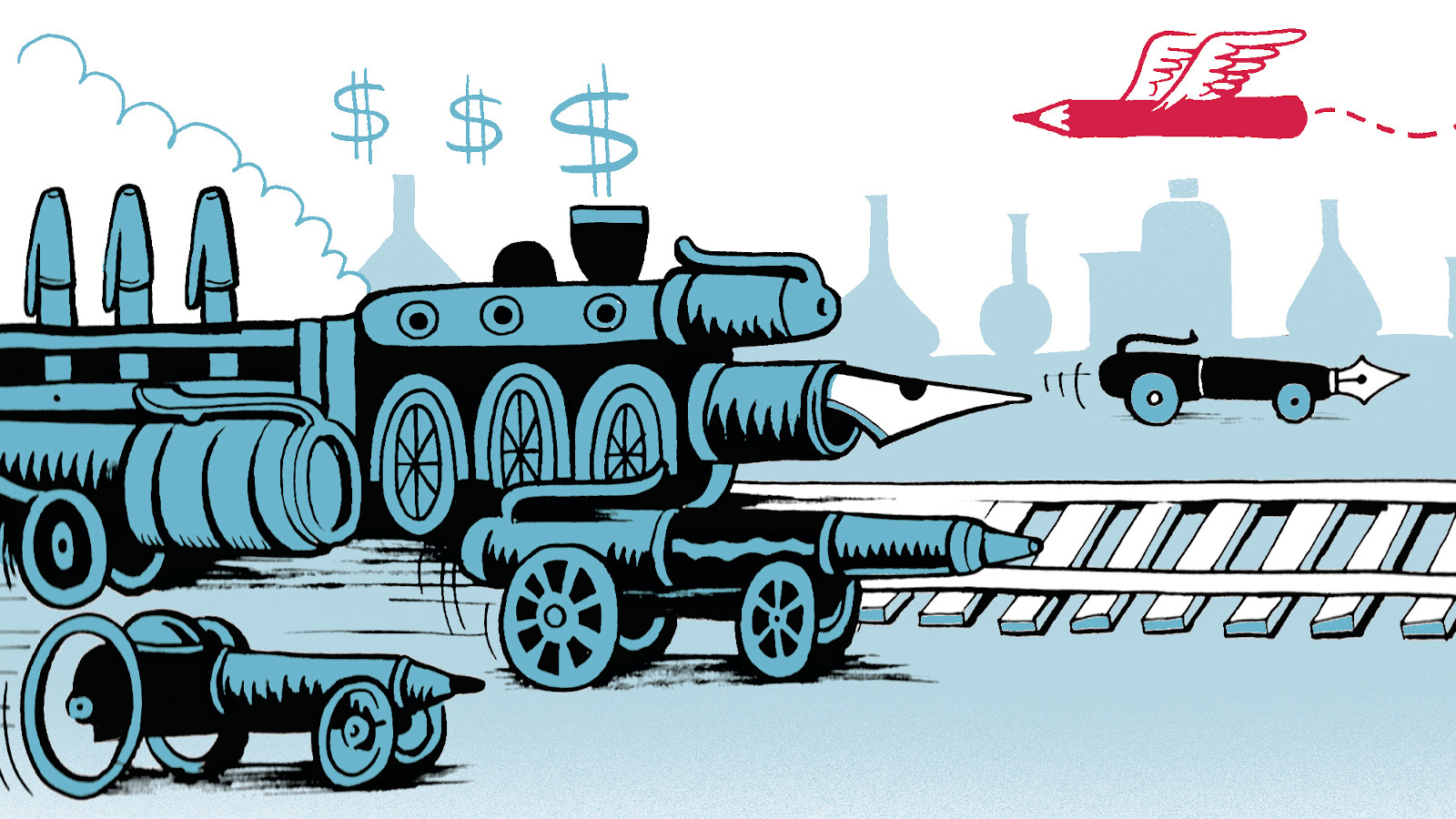 Contributor Fees
$250: Feature-length stories, with lengths of 2000 words and above
$150: Shorter features, reviews, columns, and other articles with lengths of about 1200–1500 words
$100: Short pieces of 600–1000 words. This is also our base rate for interviews.
$50–100: Data visualization / infographics
$50–300: Visual art
Many of our authors have chosen to donate their fees back to the organization. For those who can afford to do so, this allows the organization the magazine to grow and uplift more perspectives.
Online articles
In addition to our print issues, we publish standalone articles in an online-only format. These articles complement themes of our current and past volumes, cover timely topics with a quick turnaround, or provide in-depth discussion without length restriction: 
Complementary themes: We wish to continue the conversation on technology (Don't Be Evil), race (Racial Capitalism), ideology (Bio-Politics), climate change (A People's Green New Deal), imperialism (Science Under Occupation), etc. [example]
Time-sensitive materials: We aim to capture current events and urgent calls-to-action, such as recent waves of labor organizing, COVID-19 response, or climate activism. [example]
Deep discussion of scientific and social theories: We welcome long-form articles or Q&A's that distill expert knowledge for a lay audience. [example]
The editorial collective will also prioritize certain topics in review (last updated: January 13, 2022): scientific labor process and precarity, intellectual patent rights, resistance to fossil fuel infrastructure, science communication (with regards to climate/vaccine denialism), epistemology and science and technology studies (STS).
Please follow this link to submit your pitch.
Manuscript Outlines and Style
We ask prospective authors to provide an outline with more details about how they will frame their story and the reporting they have already done and will do for this article. SftP follows the Chicago Manual of Style (CMOS).
Other Notes
Authors and artists keep the copyright on their contributions, but grant us a non-exclusive license to republish the work in print and online, and to reproduce it for reasons such as promoting our magazine and making the article itself accessible.
Please contact magazine@scienceforthepeople.org for inquiry.