We are returning to print!
August 10, 2021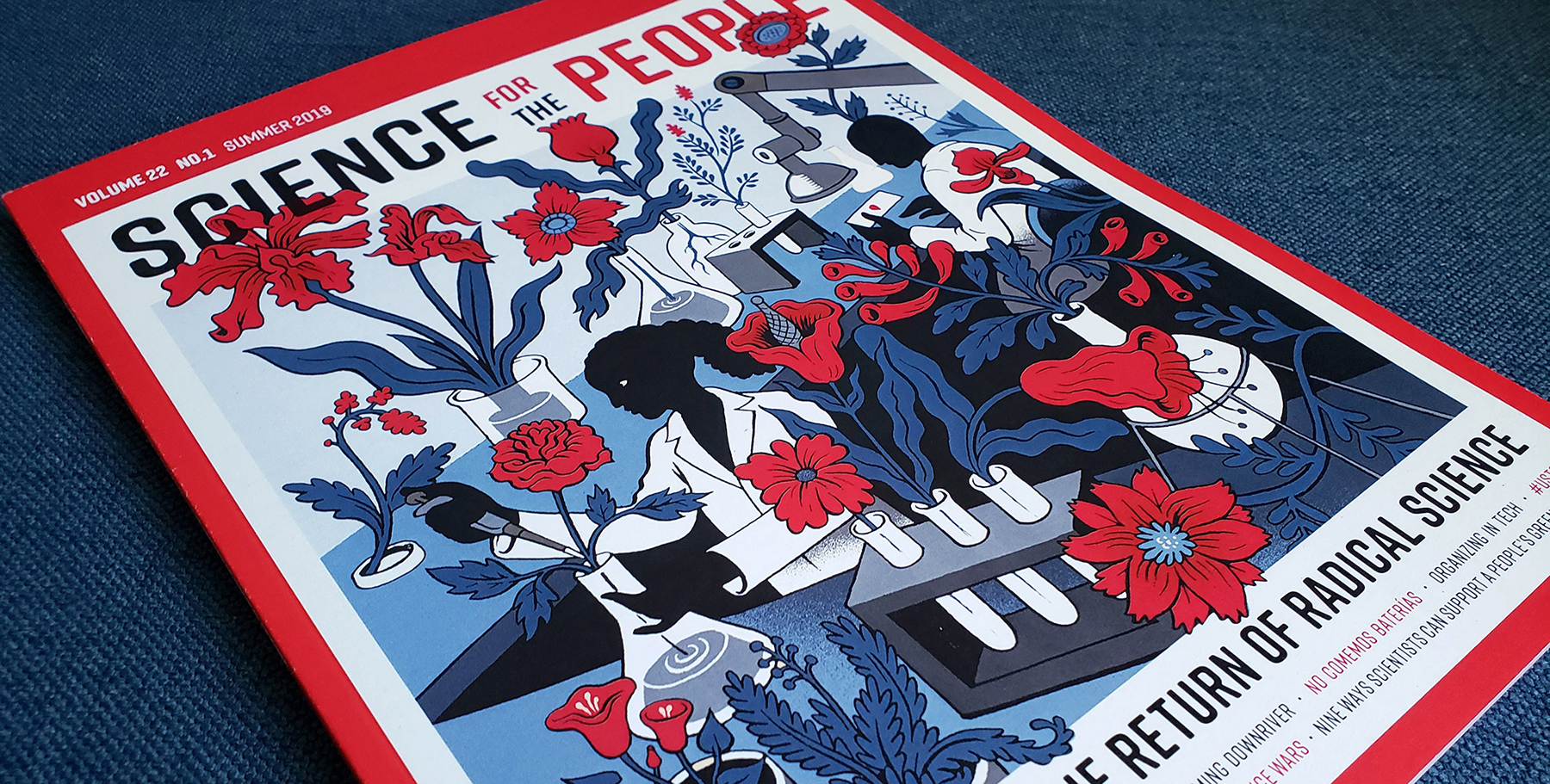 Dear SftP Subscribers, Supporters, and Friends,
It is our pleasure to announce that the fall 2021 issue (Vol. 24, No. 2) "Don't Be Evil"—a discussion of technology and capitalism—will be back in print! Pre-order your hardcopy now!
In bringing these copies back to your mailbox, we have taken several initiatives.
As you know, our editorial and art teams are run exclusively by volunteers, a majority of which are graduate students and freelancers already in precarious life conditions. What kept us going, despite setbacks and difficulties during the pandemic, was our unwavering passion and belief that a better world is attainable, through our collective imagination and action. 
You share these same beliefs—this is why you have supported us. We could not have done it without you, and perhaps not able to continue without a little more help from you:
New print pricing: We are keeping the digital PDF-only subscription at $29 ($59 solidarity rate) a year, and set the new print subscription pricing at $59 ($119 solidarity rate) a year. Single issue print copies will be between $20 and $25 depending on length.
Upgrade from digital to print: If you have subscribed recently to our PDF-only content, you are eligible for an upgrade at reduced pricing depending on how many issues are left in your current subscription. Please contact magazine@scienceforthepeople.org for inquiry.
More subscriptions: As it stands currently, we will be running a deficit bearing the printing cost. Our goal is to reach 700 print subscribers, but we are only at 370 digital subscriptions. So, if you like our work, please share the joy with your friends and family—encouraging them to subscribe or gifting them a subscription.
Fundraising to bridge the gap: To address the deficit problem, we need to raise funds in the immediate term. Our target number is $8,000 for printing the upcoming issue. Please help us reach our goal by donating to our fundraising campaign!
Once again, we sincerely thank you for supporting us through difficult times, and we hope you enjoy the print magazine! A few pages of paper may not seem much, but they are steps towards the right direction in our ongoing struggle. We are optimistic that together, we will take the future of science and of society back to our own (the people's) hands, sooner rather than later.
In solidarity,
Calvin Wu (Publisher)
Camille Rullán & Alexandra Adams (outgoing & incoming Managing Editor)